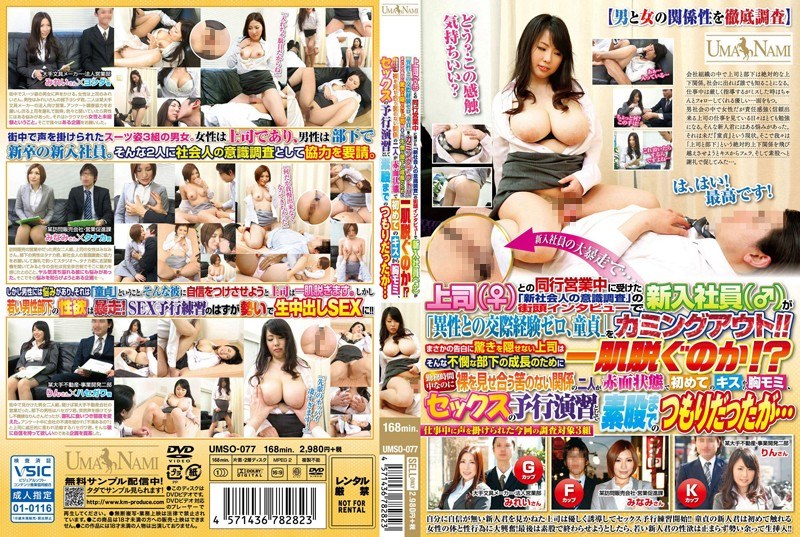 Title: UMSO-077 Boss (♀) And New Employees On The Street Interview Was Received In The Bank Business, ""new Society's Awareness Survey"" Of (♂) Cumming To The ""dating Experience Zero, Virgin Of The Opposite Sex"" Out! !Stretch Out A Helping Hand To Something For The Boss That Does Not Hide The Surprise In Rainy Day Confess The Growth Of Such A Pity Subordinates! ?
Release Date: 2016-07-22
Runtime: 168
Production: K.M.Produce
Publish: UMANAMI
Genres: Blow, Creampie, Amateur, 69, Facesitting,
Casts: Yokoyama Mirei, Aoki Rin, Natsuki Minami,
Play in full screen has been fixed now!