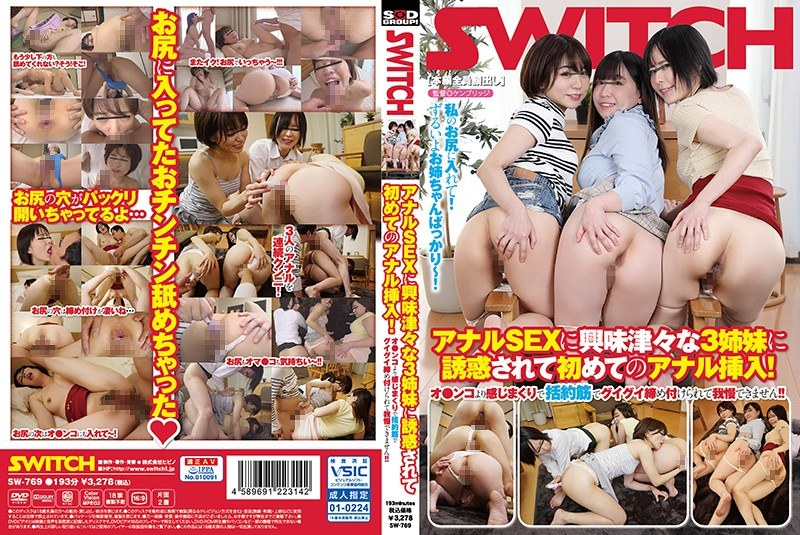 Title: SW-769 The First Anal Insertion After Being Seduced By Three Sisters Who Are Curious About Anal SEX! I Can't Stand It Because It Feels More Like A Sphincter And Is Tightened With A Sphincter! !!
Release Date: 2021-04-08
Runtime: 193
Director: Cambridge
Production: SWITCH
Publish: Switch (hibino)
Genres: Anal,
Casts: Natsuki Noa, Hatsune Rona, Makimura Yuzuki,
Play in full screen has been fixed now!