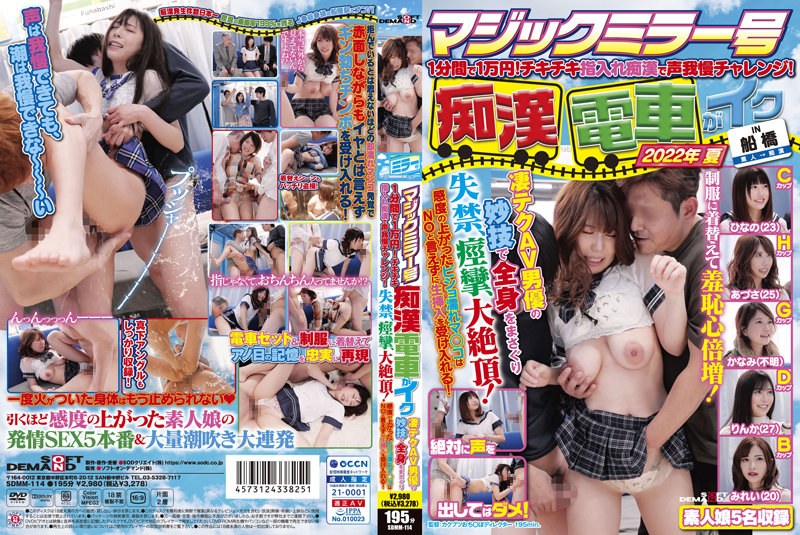 Title: SDMM-114 The Magic Mirror Slut ● The Train Goes For 10,000 Yen In 1 Minute! Chiki Chiki Finger Insertion Slut ● And Voice Patience Challenge! Incontinence, Convulsions, Big Cum Over The Whole Body With The Feat Of A Terrific Tech AV Actor! Bisho Wet Maco With Increased Sensitivity Accepts Raw Insertion Without Saying NO! IN Funabashi 5 Amateur Girls Recorded
Release Date: 2022-06-23
Runtime: 195
Director: Kakubutsu Ochiâ—‹po Director
Production: SOD Create
Publish: Mirror No
Genres: Humiliation, Amateur, Squirting, Nampa, Tickling,
Casts: bigNull,
Play in full screen has been fixed now!