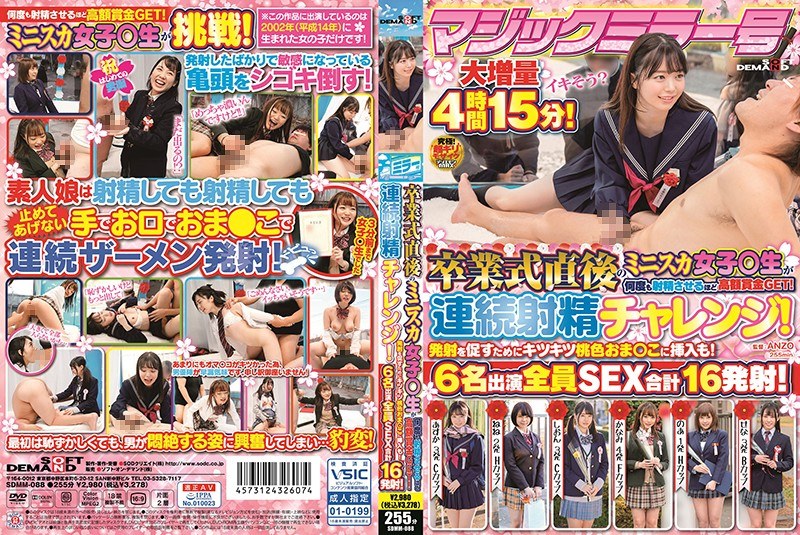 Title: SDMM-088 Magic Mirror No. Miniskirt Girls Right After The Graduation Ceremony â—‹ Get A Big Prize So That Students Can Ejaculate Many Times! Continuous Ejaculation Challenge! Insert It Into A Tight Pink Oma â—‹ To Encourage Firing! All 6 Performers SEX Total 16 Shots!
Release Date: 2021-04-08
Runtime: 255
Director: ANZO
Production: SOD Create
Publish: Mirror No
Genres: Handjob, School Girls, Nampa, 4HR+, School Uniform,
Casts: Miura Kanami, Momose Asuka, Horikita Wan, Ichika Nenne, Mochizuki Noa,
Play in full screen has been fixed now!