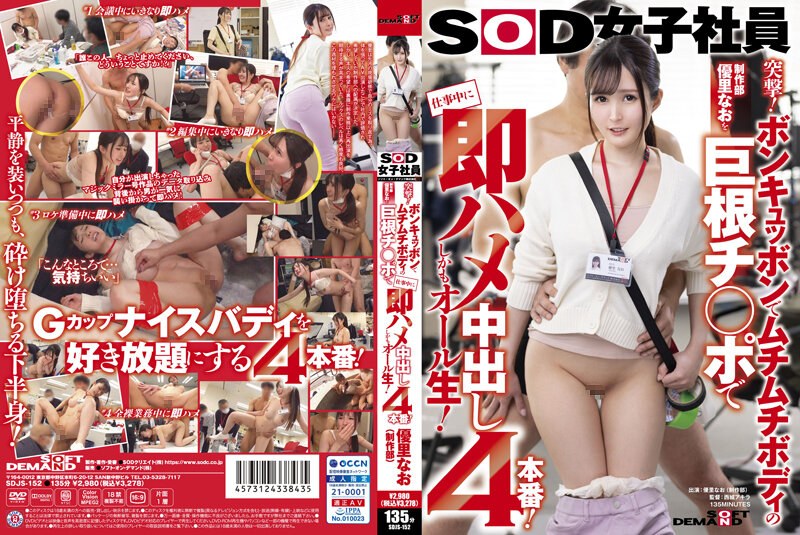 Title: SDJS-152 Charge! Yuri Nao, The Production Department Of A Plump Body With Bonkyubon, Is Immediately Vaginal Cum Shot While Working With A Big Cock Ji â—‹ Port 4 Production! Moreover, All Students!
Release Date: 2022-06-23
Runtime: 135
Director: Saijou Akira
Production: SOD Create
Publish: SOD Jouko Shain
Casts: Yuuri Nao,
Play in full screen has been fixed now!