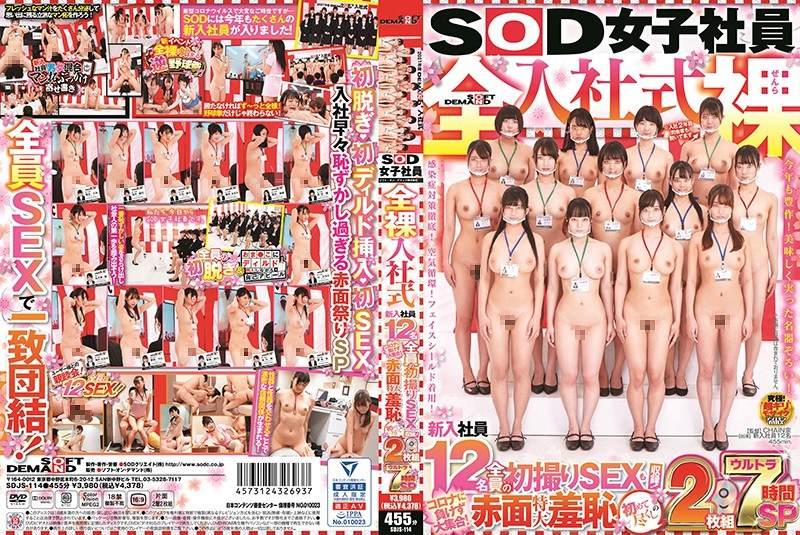 Title: SDJS-114 SOD Female Employee Naked Joining Ceremony Includes The First SEX Of All 12 New Employees! A Large Gathering Without Losing To Corona! Blush Oversized Shame First Time 2-Disc Ultra 7 Hours SP
Release Date: 2021-04-08
Runtime: 455
Director: Chain Shuu
Production: SOD Create
Publish: SOD Jouko Shain
Genres: OL, Humiliation, Amateur, Best, Omnibus, 4HR+,
Play in full screen has been fixed now!