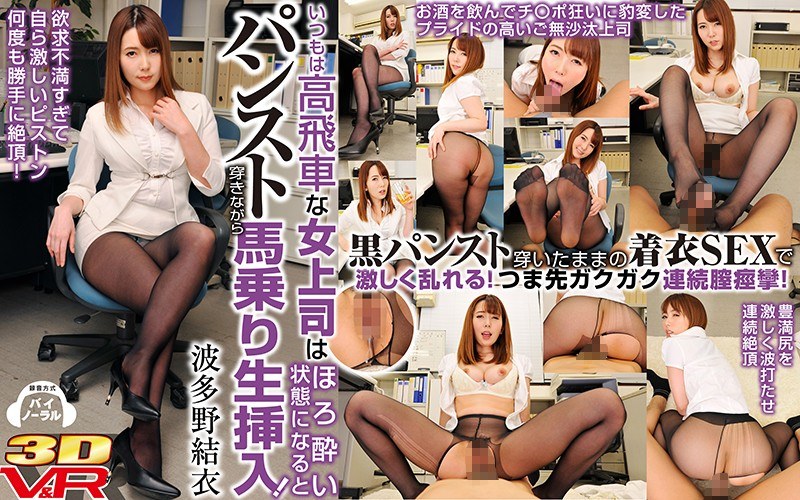 Title: PVVRVR-004 【VR】 When A Female Boss Who Is Always High-flying Is In A State Of Tipsy, A Horse Riding Student Is Inserted While Wearing Pantyhose! Too Many Frustrations And Violent Piston Many Times Without Permission! Yui Hatano
Release Date: 2019-11-25
Runtime: 49
Director: Suttorune Iwanaga
Production: Buoy and Earl Produce
Publish: 3D V&R VR
Genres: OL, Solowork, Pantyhose, Dirty Words, Planning, Cowgirl, Slut, Various Professions, VR,
Casts: Hatano Yui,
Play in full screen has been fixed now!