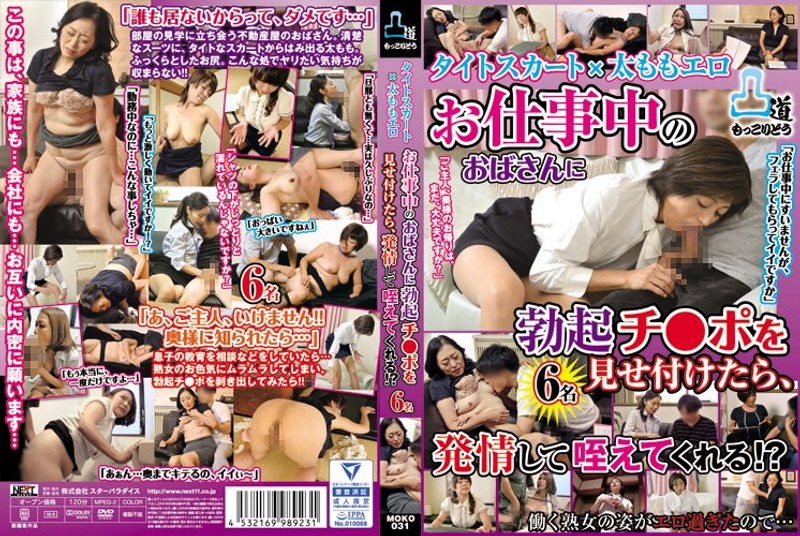 Title: MOKO-031 Tight Skirt X Thigh Erotic If You Show Your Erection To An Aunt Who Is Working, She Will Estrus And Hold You! ??
Release Date: 2020-11-20
Runtime: 120
Director: bigNull
Production: Star Paradise
Publish: Totsu-Dou (Mokkori Dou)
Genres: Other Fetish, Mini Skirt, Various Professions, Butt, Mature Woman, Leg Fetish,
Casts: Sendou Maria, Miyamoto Saori, Oouchi Yukari, Asou Chiharu, Kasuga Aki, Kano Satoka,
Play in full screen has been fixed now!