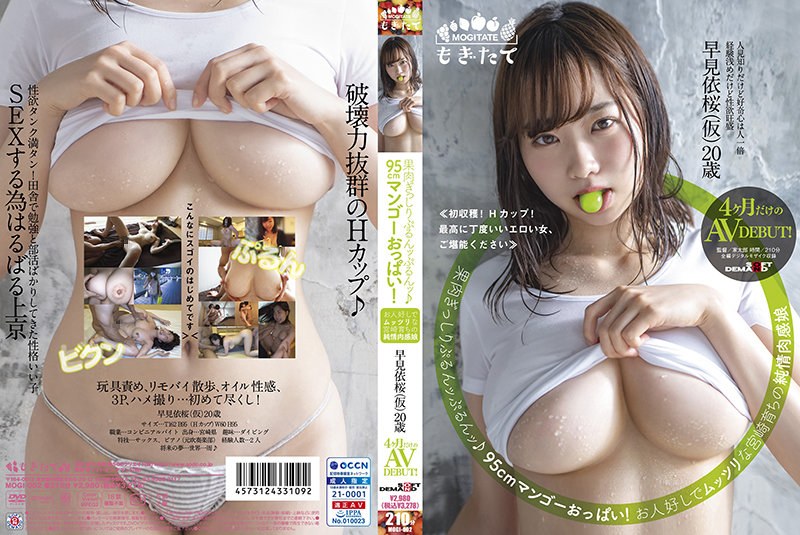 Title: MOGI-002 A Friendly And Stuffy Girl Who Grew Up In Miyazaki And Has A Pure Feeling Of Flesh. AV DEBUT For Only 4 Months! Yori Hayami (provisional) 20 Years Old Full Of Pulp ♪ 95cm Mango Boobs! ≪First Harvest! H Cup! Please Enjoy The Most Just Right Erotic Woman ≫
Release Date: 2021-09-23
Runtime: 210
Director: Ie Tarou
Production: SOD Create
Publish: Mogitate
Genres: 3P, 4P, Solowork, Big Tits, Debut Production, Digital Mosaic,
Casts: Hayami Io,
Play in full screen has been fixed now!