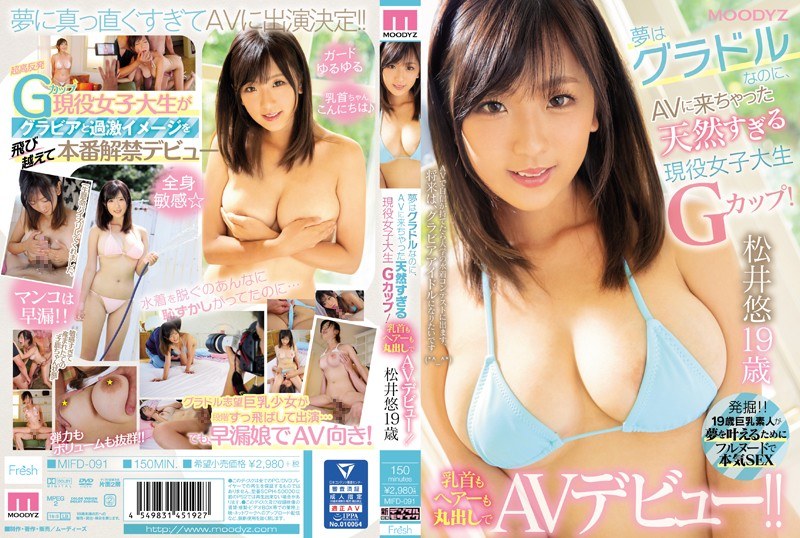 Title: MIFD-091 Though The Dream Is Gravure, The Active Female College Student G Cup Who Has Come To AV Is Too Natural! AV Debut With Bare Nipples And Hair! Satoshi Matsui
Release Date: 2019-11-13
Runtime: 150
Director: Usapyon.
Production: MOODYZ
Publish: Moodyz Fresh
Genres: 3P, 4P, Solowork, Big Tits, Debut Production, Beautiful Girl, Female College Student, Digital Mosaic,
Casts: Matsui Yuu,
Play in full screen has been fixed now!