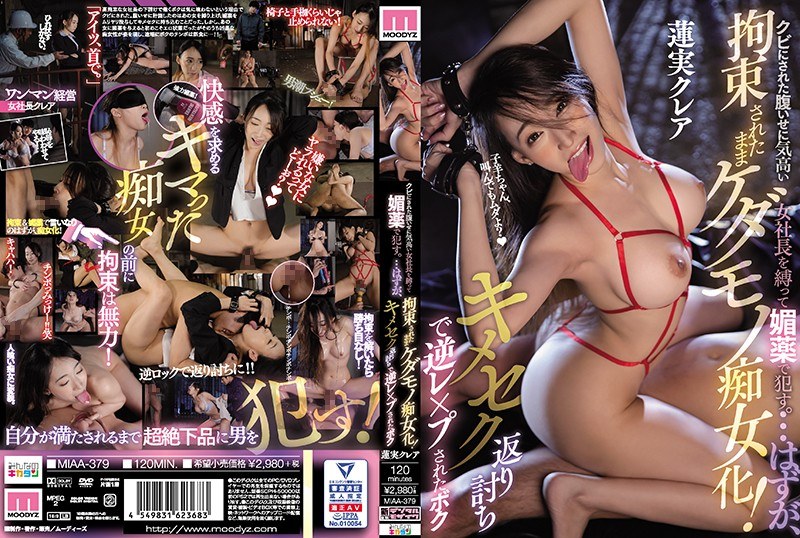 Title: MIAA-379 I Tied Up A Noble Female President To My Dismissed Stomach And Used An Aphrodisiac. ... But It's Supposed To Be A Beast Filthy While Being Restrained! Kurea Hasumi, Who Was Reversed By Kimeseku's Revenge
Release Date: 2021-01-13
Runtime: 120
Director: Rassha- Miyoshi
Production: MOODYZ
Publish: Minna No Kikatan
Genres: Creampie, Restraint, Solowork, Nasty, Hardcore, Slut, Drug, Digital Mosaic,
Casts: Hasumi Kurea,
Play in full screen has been fixed now!