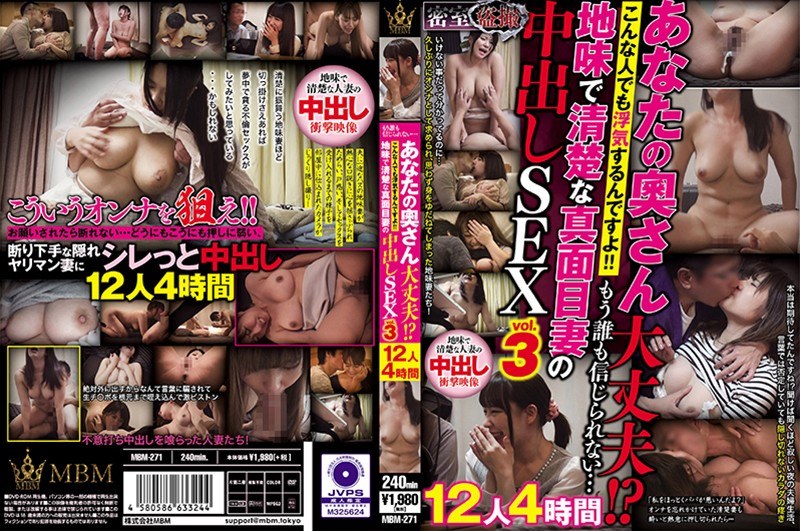 Title: MBM-271 Your 奧 -san Is Okay! ?? Even Such A Person Has An Affair! !! Nobody Can Believe It Anymore ... Sober And Neat And Serious Wife's Creampie SEX Vol.3 12 People 4 Hours
Release Date: 2021-02-19
Runtime: 240
Director: bigNull
Production: Prestige
Publish: MBM
Genres: Creampie, Amateur, Married Woman, Mature Woman,
Casts: bigNull,
Play in full screen has been fixed now!