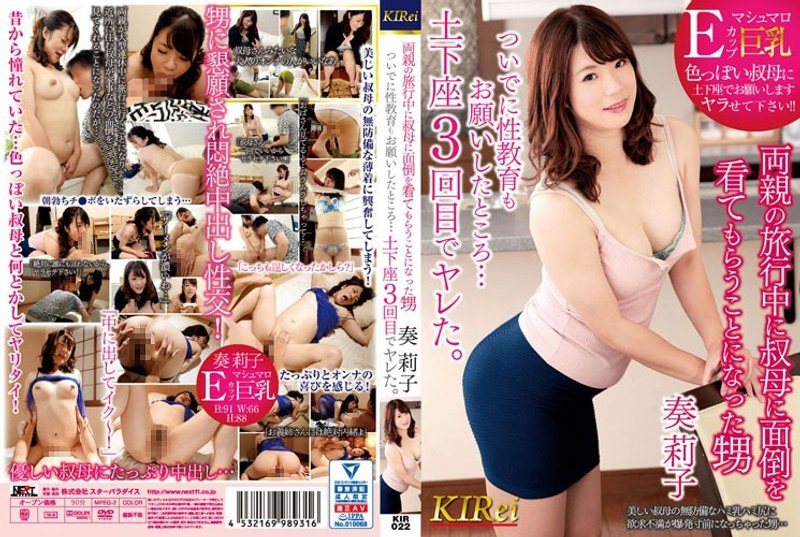 Title: KIR-022 My Nephew, Who Had My Aunt Take Care Of Me While My Parents Were Traveling, Also Asked For Sex Education ... I Got Sick At The Third Time In Dogeza. Riko
Release Date: 2020-11-20
Runtime: 90
Director: bigNull
Production: Star Paradise
Publish: KIRei (Star Paradise)
Casts: Sou Riko,
Play in full screen has been fixed now!