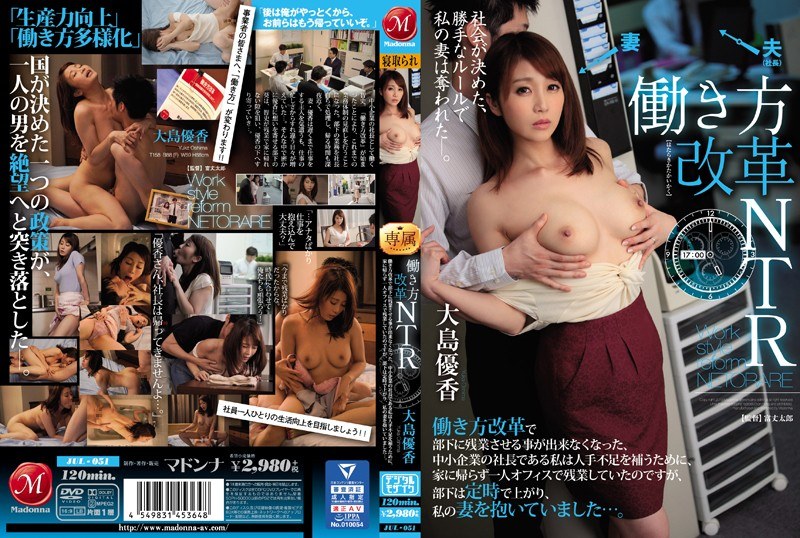 Title: JUL-051 Workstyle Reform NTR As A President Of A Small And Medium-sized Company, I Was Unable To Work Overtime Due To Workstyle Reform. To Make Up For The Shortage Of Workers, I Was Working Overtime At One Office Instead Of Going Home. It Was Up On Time And Holding My Wife ... Yuka Oshima
Release Date: 2019-11-25
Runtime: 120
Director: Tomitake Taro
Production: Madonna
Publish: Madonna
Genres: Solowork, Big Tits, Married Woman, Mature Woman, Drama, Digital Mosaic, Cuckold,
Casts: Ooshima Yuuka,
Play in full screen has been fixed now!