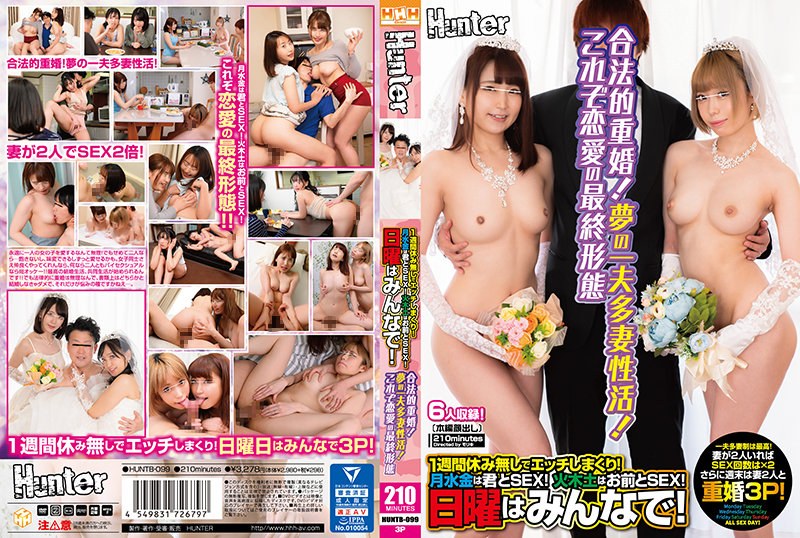 Title: HUNTB-099 Etch Without A Break For A Week! Monday, Wednesday And Friday Are SEX With You! Tue, Thu And Sat Are SEX With You! Everyone On Sunday! Legal Bigamy! Dream Polygamy! This Is The Final Form Of Love
Release Date: 2021-09-28
Runtime: 210
Director: Moriki
Production: Hunter
Publish: HHH Group
Genres: Blow, 3P, 4P, Nasty, Hardcore, Cowgirl, Lesbian Kiss,
Casts: Kawana Misuzu, Hoshi Ameri, Momoi Anna, Hoshino Shiho, Kotohane Hori, Ono Komari,
Play in full screen has been fixed now!