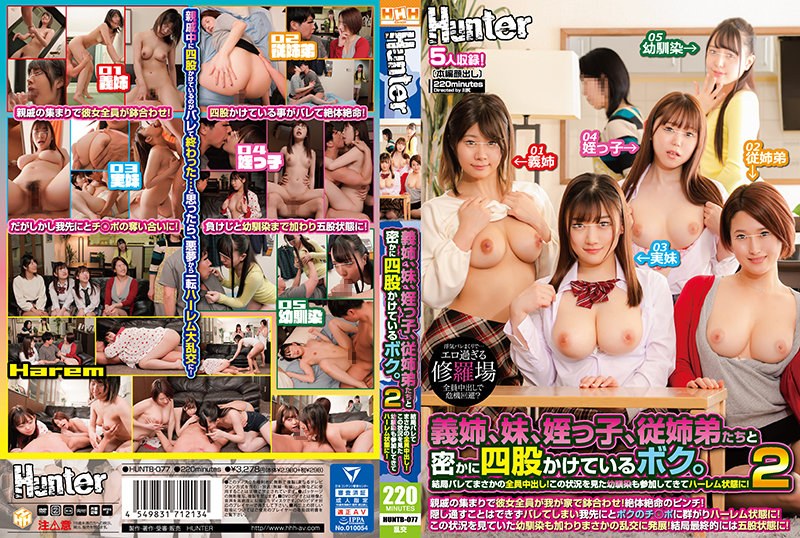 Title: HUNTB-077 I Secretly Hang Out With My Sister-in-law, Sister, Niece, And Cousins. 2 After All, It's A Real Vaginal Cum Shot! A Childhood Friend Who Saw This Situation Also Participated And Became A Harem State!
Release Date: 2021-08-19
Runtime: 220
Director: Kawajiri
Production: Hunter
Publish: HHH Group
Genres: Creampie, Big Tits, Nasty, Hardcore, Cowgirl, Promiscuity,
Casts: Koume Ena, Shiki Akane, Asahi Shizuku, Hinata Nozomi, Naruse Aoi,
Play in full screen has been fixed now!