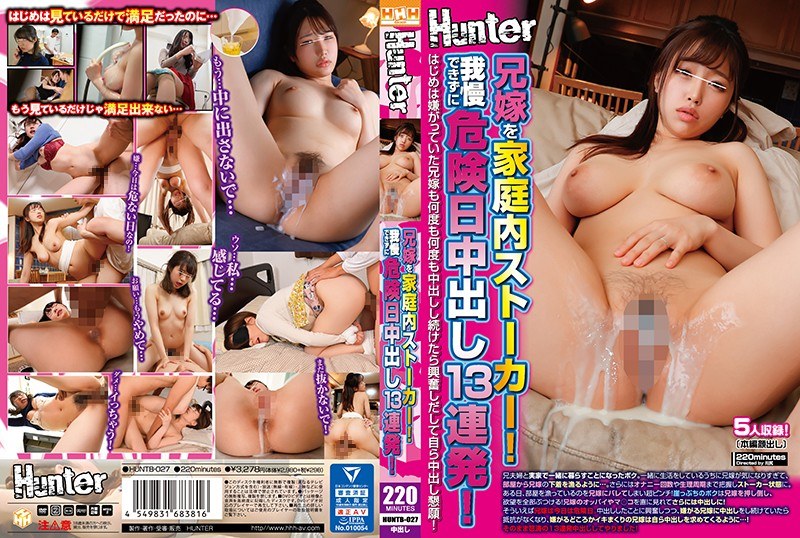 Title: HUNTB-027 Stalk Your Brother-in-law At Home! I Can Not Stand It And 13 Consecutive Vaginal Cum Shot During Dangerous Days! My Brother-in-law Who Hated At First Started To Get Excited When He Continued To Vaginal Cum Shot Over And Over Again And Begged For Vaginal Cum Shot Himself!
Release Date: 2021-06-07
Runtime: 220
Director: Kawajiri
Production: Hunter
Publish: HHH Group
Genres: Creampie, Married Woman, Nasty, Hardcore, Bride, Young Wife, Abuse, Bride,
Casts: bigNull,
Play in full screen has been fixed now!