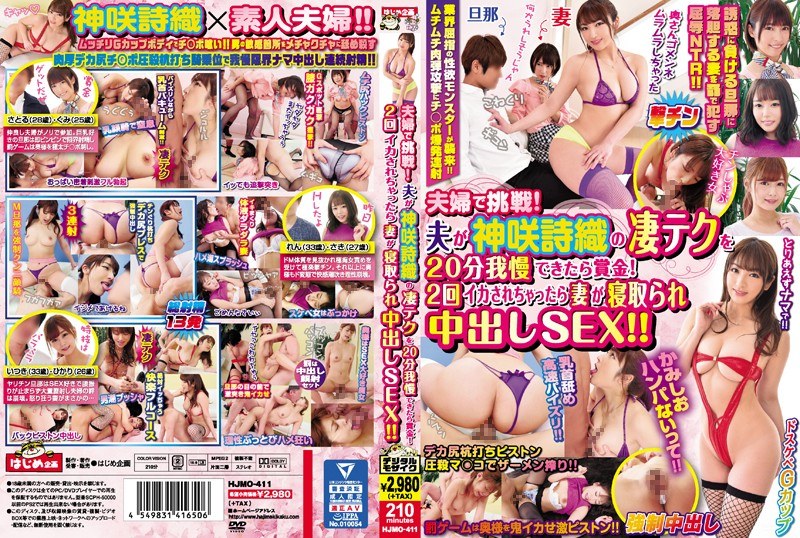 Title: HJMO-411 Challenge The Couple!If Your Husband Can Endure The Tech Of Shiori Kanzaki For 20 Minutes, It Will Be A Prize Money! If It Has Been Squid Twice, Wife Is Cuckold And Pies SEX! !
Release Date: 2019-08-13
Runtime: 210
Director: Hajime
Production: Hajime Kikaku
Publish: Hajime Kikaku
Genres: Creampie, Solowork, Big Tits, Married Woman, Slut, Digital Mosaic, Cuckold,
Casts: Kamisaki Shiori,
Play in full screen has been fixed now!