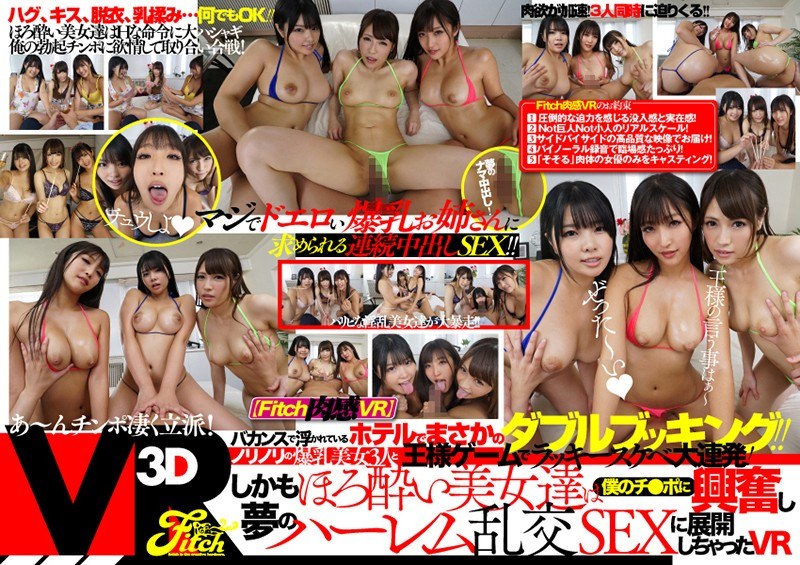 Title: FCVR-003 【VR】 Nice Double Booking At The Hotel! ! Lucky Scheve 's Big Success With Three Busty Beautiful Ladies And Beautiful Girls Who Are Floating In Vacation!Moreover, The Tipsy Girls Are Excited At My Cheeks ● Harem Gangbang Of My Dreams VR
Release Date: 2018-11-13
Runtime: 120
Director: bigNull
Production: Fitch
Publish: Fitch Nikkan VR
Casts: Misora Hana, Mizukawa Sumire, Hinata Umi,
Play in full screen has been fixed now!