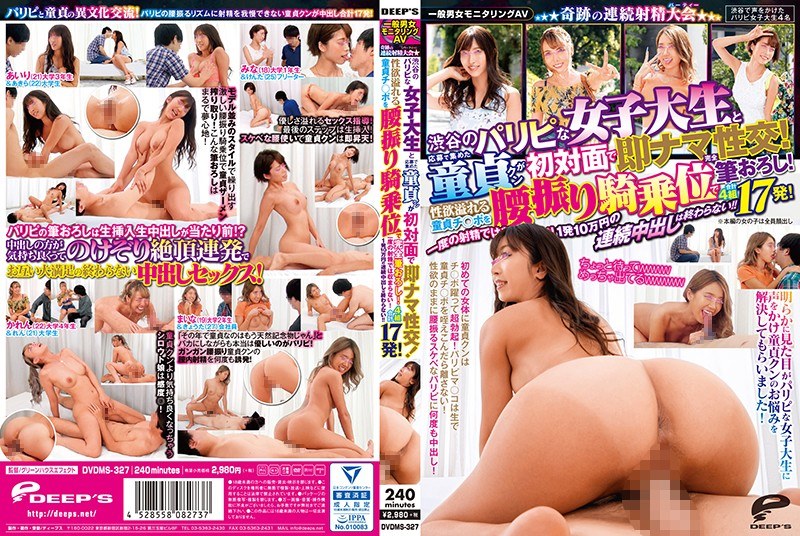 Title: DVDMS-327 General Men's Monitoring AV Continuous Ejaculation Competition Of Miracles (Party) ☆ Parenting Female College Student In Shibuya And Village Kun Who Gathered In The Application Were The First To Meet And Immediately Sexual Intercourse!Full Of Libido At The Low Back Posture Woman On Top!I Can Not Fit In Once With Ejaculation!Continuous Cum Shot Of 1 Ten Thousand Yen Is Not Over! !Four Partners Total 17 Shots!
Release Date: 2018-11-07
Runtime: 240
Director: Green House Effect
Production: Deeps
Publish: Deeps
Casts: Risa, Mizukawa Sumire,
Play in full screen has been fixed now!