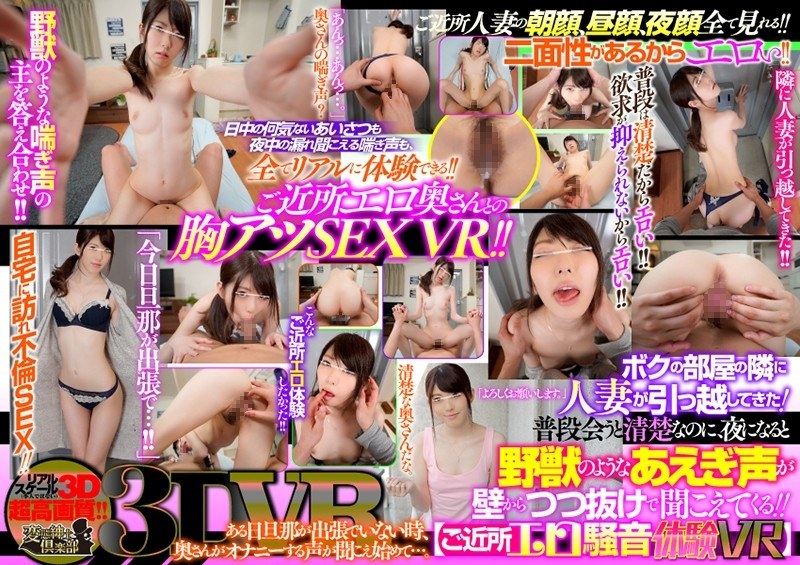 Title: CLVR-025 【VR】 A Married Woman Has Moved To My Neighbor Next To My Room!Although It Is Neat When You Meet Normally, When The Night Comes, You Can Hear A Gasping Voice Like A Wild Beast Coming Out Of The Wall! ! One Day When My Husband Is Out Of Business, My Wife Starts To Hear A Voice To Masturbate .... [Neighborhood Erotic Noise Experience VR】
Release Date: 2018-08-31
Runtime: 64
Director: bigNull
Production: Hentai Shinshi Kurabu
Publish: Hentai Shinshi Kurabu VR
Genres: Married Woman, Nasty, Hardcore, Breasts, Slender, 3D, VR,
Casts: bigNull,
Play in full screen has been fixed now!